It all comes down to the stories. Traveling and visiting exotic cities is all about creating memories and experiences that live on as stories well after you've returned home.
Our tailor-made tours are designed to give you these stories to take home, while the only stories you'll make while sitting on a hop-on-hop-off bus tour is whether you scored the window seat, and that time the driver almost ran over a squirrel.
Here are 5 other reasons why our tailor-made tours are a much better way to see and experience Vienna than on a bus tour:
1. The personal VS the impersonal service
By design, hop-on-hop-off bus tours are impersonal. They're a product of mass tourism that look to get as many tourists flying around the city on double decker buses as possible. Don't take our word for it – just scan a couple of Tripadvisor reviews to see how common this opinion is.
Meanwhile, by investing a little more (which is especially true for group tours), you can experience Vienna with our guides who will cater to your every need, and answer all of the questions you have about our fascinating city, Vienna. Your tour will also be more comfortable in our vans, and our tours are also accessible for those with special needs.
We also aim to ensure all of our guests leave with the feeling that they've experienced something special. For us, that's personal.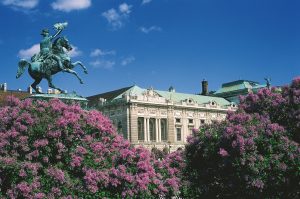 2. Time well spent VS A LOT of time wasted
As you can imagine, seeing the city from a big bus means you spend a lot of time stuck in traffic. More time in traffic means less time spent marvelling at the beautiful sights of the city and soaking in the amazing experiences to be had in Vienna.
We put a lot of thought into planning our tours so that we avoid high peak traffic when chauffeuring you around to all of the amazing sights in Vienna.
We're also good at improvising in moments that require it, so if there's traffic ahead, we'll find a way to detour around it. This translates to our guests having a more stress-free and relaxed time enjoying Vienna to the max.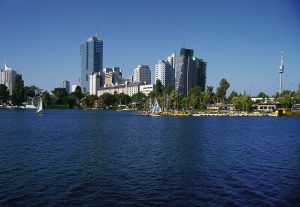 3. Having a unique, insider's experience VS getting caught in all the tourist traps
What you'll save by opting for a hop-on-hop-off bus tour rather than one of our custom-made tours, you'll certainly spend when you get caught in all the tourist traps.
The Hop-on-hop-off tours will only drop you off at the crowded and well known tourist sites of the city.
Meanwhile, our guides – who are locals to Vienna – will give you a much deeper and richer experience of Vienna. In every tour, we try to mix the tourist attraction highlights, like the Schönbrunn palace, with the special insider places, like the wine cellar restaurants that are buried deep under the old historic city centre.
With the extensive historic and contemporary knowledge bouncing around in our guide's heads and the sincere passion they have for Vienna, they will not only have you seeing the city, but also feeling it.
Plus, if you want a tour focused around any specific theme eg. a tour focused on Vienna's classical music scene, or a tour about a day in the life of the famous psychotherapist, Freud – we can put this together for you.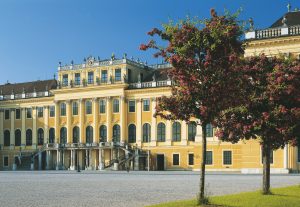 4. Local insight VS insights of a pre-recorded audio tour on a cheap headset
Well, the comparison here is harsh, but true. Our tour guides all live and breath Vienna everyday and we're sure we don't need to explain to you how this compares to getting your insights of this multi-layered city on some audio tour played to you over a headset, narrated by some dispassionate driver who has given the same tour hundreds of times.
Our guides will help you absorb the Vienna of the past and the present, and take you to places where both can be experienced, away from the tourist crowds. You'll certainly see the city from the eyes of a local on our tours.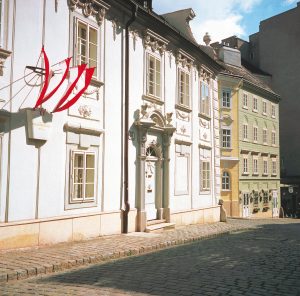 5. Be restricted to the city VS experience the special places surrounding Vienna
Unless one of the bus tour drivers go mad after repeating their script for the thousandth time, go rogue and drive one of the hop-on-hop-off bus tours out onto the highway with no particular destination in mind, except to escape the repetition of their job – the bus tours are always restricted to the city limits.
Meanwhile, with our tailor-made tours we can include the special places that are a short trip from Vienna. Whether it's a day tour to the sweet, Sound of Music city of Salzburg, a moving visit to the concentration camp of the Mauthausen memorial, or for some wine-sipping and medieval town hopping in the beautiful wine region of Wachau – we can make it happen in a schedule that works for you.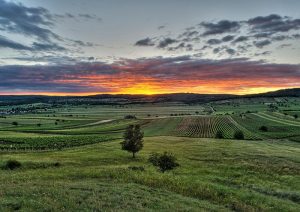 6. Junk fast food VS a gourmet a la carte meal
So you can pretty much put it this way – the hop-on-hop-off tours are the fast junk food option that you'll consume and forget shortly after.
While our custom-made tours are the gourmet, a la carte experience, in which every single ingredient has been carefully chosen, and every moment of it will be created for you to savour and enjoy, long after you've returned home. Hence our name – Vienna a la carte.